Waterproof Flooring in Miamisburg, OH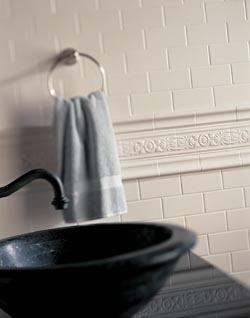 There's nothing worse than finding a flooring option that blends beautifully with your space and matches your taste exactly, only to find out that it doesn't meet your functional needs. That's where we come in. When you're in the market for waterproof flooring in Miamisburg, OH, look no further than Buddy's Flooring America.
Drawing on years of hands-on training and experience, our team of friendly flooring experts works with you to help you find stylish yet long-lasting waterproof flooring that perfectly suits your home or business. No matter what your flooring needs or preferences entail, we're more than happy to help.
Why Choose Us?
When it comes to flooring, one of the biggest challenges home and business owners face is finding a material that's not only visually appealing but also durable enough to fit into high-traffic or moisture-prone areas. All too often, folks end up with floors made from natural materials that, while beautiful, warp or contract when exposed to moisture.
But when you shop with us, you don't have to worry. Our expansive showroom has a wide-ranging selection of waterproof flooring, so finding exactly what you need is easy. From waterproof luxury vinyl planks to tile options, we truly have something for everyone.
Enhanced Versatility & Simple Maintenance
Thanks to their unique construction, our waterproof vinyl flooring options make for the perfect fit in a wide variety of rooms. Beautify your bathroom without any concern for water damage or create a durable yet picture-perfect entryway. With our sturdy yet stunning flooring materials, you can do it all.
And, best of all, our water-resistant options make maintenance and cleanup a breeze. Because of its resistance to spills and stains, waterproof floors are incredibly easy to clean and maintain without any fear of lasting damage. If you're looking for a low-maintenance flooring option, waterproof vinyl is perfect for you.
Your Flooring Installation Experts
As seasoned flooring professionals, we understand that choosing your preferred material is just the first step. That's why, at Buddy's Flooring America, we also provide full-service water-resistant flooring installation. Staffed by a highly skilled crew, we're-equipped to tackle even the most complex installation projects with ease, leaving you with the functional, pristine floors you've always wanted. When you're ready to revamp your floors the way you see fit, give us a call, or stop by our showroom to see our wide range of available materials.

Contact us today to learn more about our showroom. We proudly serve clients throughout the Miamisburg, Ohio, area.