The Leader for Luxury Vinyl Flooring in Miamisburg, OH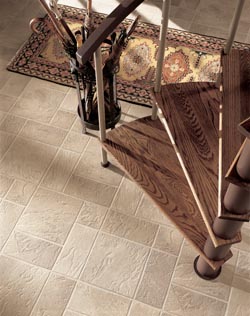 Your commitment to style and space you love doesn't change, but trends and home improvement challenges do. That's what makes our luxury vinyl flooring in Miamisburg, OH, a great option for your next improvement project. At Buddy's Flooring America, you'll find an extensive selection of the best products available today alongside service and expertise that helps you make the most of your shopping trip. One of our most versatile options, luxury vinyl, gives you more freedom at an accessible price point.
This comfortable material embodies the classic elegance and beauty of natural hardwood without many of the maintenance and placement limitations. If you're looking for resilient flooring that enhances your room's beauty and stands up to moisture, traffic, and more, this is the right choice for you. Plus, our inventory lets you compare vinyl to other options -- including authentic wood -- in one convenient location.

Where Luxury Meets a Lack of Limits
Vinyl still has a reputation as a settling point, something chosen when a better material isn't an option. With today's innovations in engineering and manufacturing, however, high-end retailers and discerning buyers alike are rapidly changing that perspective. Why? Because top-grade luxury vinyl plank captures the visual appeal of more traditional options while granting all of the benefits of a precision-made material.
Those advantages include things that make any homeowner happy, like the ability to get a wood look in bathrooms, basements, and kitchens -- all without worrying that a little moisture might warp or damage your floors. In addition, vinyl's easy installation means that you can put it in places with existing cabinets and on top of virtually any existing surface. Other benefits include:
A Commercial-Grade Wear Layer
Comfortability Underfoot versus Other Hard Floors
Greater Insulation and Soundproofing than Sheet Vinyl and Laminate

Browse All Of Your Options
Whether you're set on luxury vinyl plank flooring or are still in the early stages of planning your project, our team can help. In our spacious showroom, you can see a full spectrum of materials designed to help you craft the perfect space for your needs and style. From premium carpets to durable tile, it's all in the Buddy's Flooring America inventory.
You won't have to shop alone, either. Our in-store experts make comparing brands and products easy with a wealth of knowledge that helps you make the best choice for the project at hand. Discover a fuller flooring experience when you make us your first choice for vinyl and more.
Contact us to find out more about our luxury vinyl offerings. We proudly serve Miamisburg, OH, and the surrounding areas.