Beautiful Hardwood Flooring in Miamisburg, OH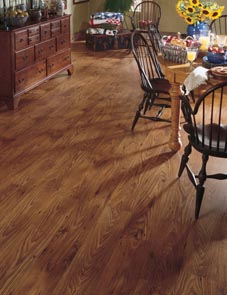 Upgrade your living spaces with the classic, all-natural look of hardwood. At Buddy's Flooring America, we believe beautiful surfaces should be both affordable and long-lasting. That is why we carry a variety of industry-trusted wood floor products at competitive prices. Whether you are looking for engineered or solid hardwood flooring in Miamisburg, OH, our showroom is sure to have something that satisfies your design needs.

Choosing the right floors can add significant value to your home. Not only are they a tangible investment in the durability and appeal of your house, but they also send a clear signal of quality to potential buyers. Installing hardwood flooring is a short- and long-term investment. Your new hardwood floors will improve the livability of your home, and then help you sell your house if the time comes that you decide to move on to another home.
Design Advice and Professional Installation
Some shoppers know exactly what kind of hardwood floors they want, while others visit our store not knowing where to begin their search. Whatever the case may be for you, our sales associates will help you find the ideal products for your stylistic preferences, performance expectations, and price range. Furthermore, we will answer any questions you may have about hardwood floors and explain their many benefits, including damage resistance, longevity, and timeless appeal.

Our flooring showroom features an outstanding inventory of exquisite wood flooring from reputable manufacturers. You can feel confident in knowing that our hardwood floors are manufactured with high-quality materials and integrity. Visit us today to start shopping and learn everything you need to know about wooden surfaces.
Once you have chosen your new surface, be sure to ask us about our professional hardwood flooring installation. Our skilled installers are trained to work with all the products we sell, including our many engineered and solid wood plank varieties. Count on us to handle all the hard work for you and do the job right the first time. Likewise, we work efficiently so that you can show off your room's renovation as soon as possible.

Contact our staff for more information about traditional and engineered hardwood flooring. We proudly serve residents of West Carrollton, Germantown, and Miamisburg, Ohio, as well as those in Franklin, Springboro, Centerville, and Oakwood.